See how Vendorly can help your organization in each of these key areas.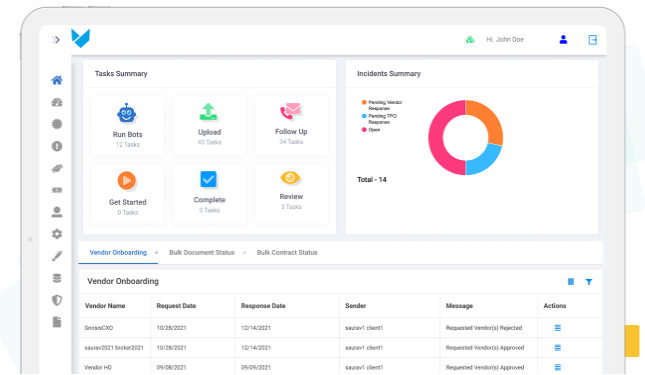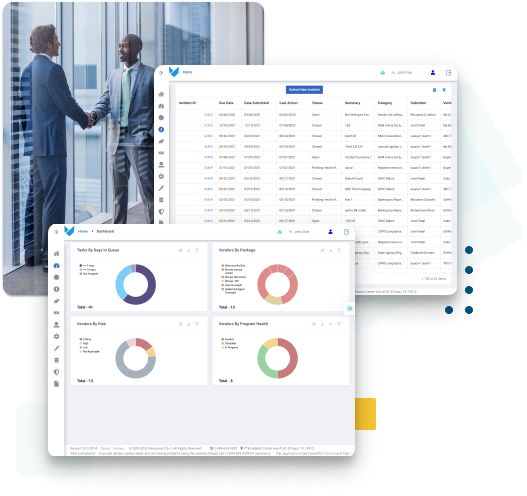 Vendorly can help your organization build a vendor management process both you and your regulators can be proud of. Designed by a team of experienced mortgage and banking third-party risk industry professionals, Vendorly has a holistic approach to third-party risk management (TPRM) and follows the regulatory guidance as outlined by the Office of the Comptroller of the Currency (OCC) and Consumer Financial Protection Bureau. Vendorly offers a full suite of customizable products and a configurable SaaS-based TPRM platform that can act as your single source of truth for all vendor-related risk oversight records.
Reviewing, negotiating, and signing a contract with a third party is just the beginning of the contract management process. That contract now needs to be monitored and periodically reviewed to make sure all agreed upon provisions and processes are being adhered to.

With Vendorly's contract management feature, it is now easier to gain valuable insight into contract terms, performance, and spend analysis of third-party vendors.

Vendorly is a central contract repository giving you full visibility into all your vendor contracts.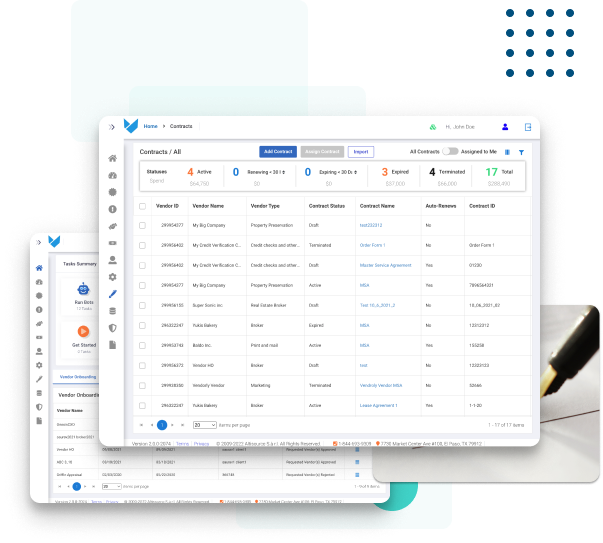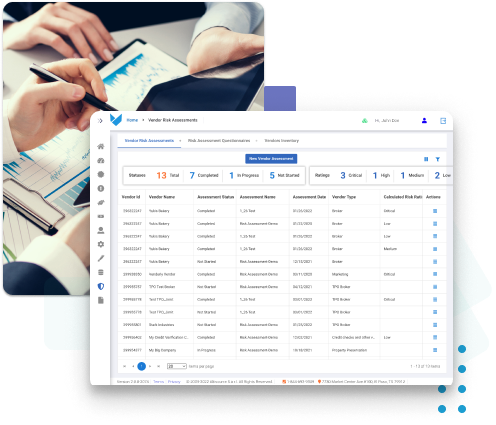 Not all vendors are the same and neither is the associated risk. Vendorly offers customized levels of due diligence questionnaires and research specific to vendor type.
Vendorly can work as an extension of your organization providing you with a team of experts that can help you with the following types of verifications and reviews:
Third Party Originator (TPO) Oversight
It's imperative that lenders who work with TPOs properly vet them first. Vendorly provides an award-winning solution that can help you reduce risks and increase productivity. Financial institutions and mortgage lenders use Vendorly to navigate the complex TPO vetting process and create a secure central repository for documentation — all in one place.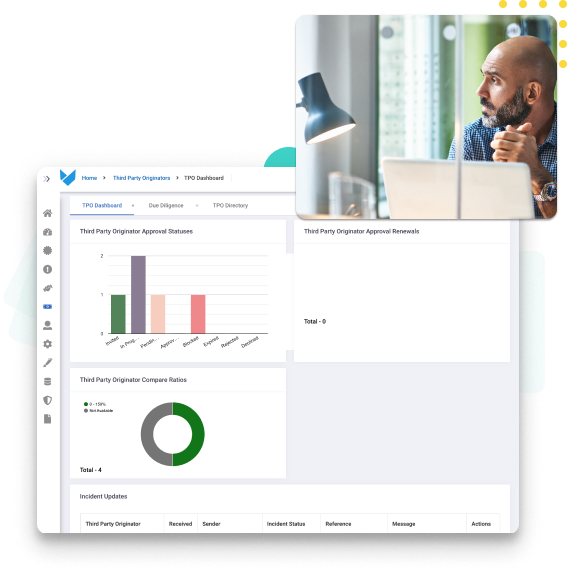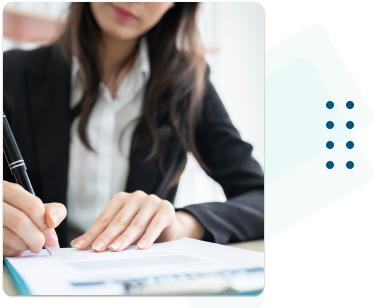 Automated Risk Assessment
Assess your vendors based on simple, standardized, and affirmative questionnaires to determine whether they require deeper due diligence. This calculated 'Risk rating' for each vendor also helps to streamline operational processes and substantiate the required level of your vendor risk assessments.